What Our Clients Say About Our Team
Jaycee castelli
June 17, 2022.
Verified
Simple process. Great lender Finally found my dream home, Anthony helped me so much along the way getting approved for a loan. Such a great team of hard working people. Would recommend to anyone!
normanlopezhinz
June 15, 2022.
Verified
Best company to deal ever!!! The staff is amazing, Tony, Jeni and the rest of the team were on point. Always answer my calls, and kept me informed of every little thing that was going on with my application. Highly recommend working with this company, you won't be disappointed. From 1 to 10 what would I rate them? it would be 100!!!!
Jackie Walsh
June 2, 2022.
Verified
Tony Tony and team went above and beyond! I am a first time home buyer and he explained everything to me and always had someone check in to see if I had any questions. I had a quick closing turn around and he made sure it happened! I would highly recommend his service! Thank you very much 😃
Israel ortiz
May 16, 2022.
Verified
Awesome team These people are amazing, they went above and beyond, To help us buy our house. I recommend them 100%, they are excellent, I do not regret it and I will use them again if I buy another house. Thanks for everything, you are the best.
Verified
The best in the game . We had amazing Mortgage loan team. You help us accomplish our goal to be home owners again. Stuck with us through the hard times got us through some rough patches. Helped us improve our credit and to understand it. Thank you for standing by our side till we reach the goal of closing. We love our home and have settled in. This is the best team to work with to reach your goal of becoming a homeowner. They will work till they get you there. Tony and his team are knowledgeable, helpful, reachable and hard working! We can't say thank you enough. you guys are amazing.
amberbennett4267
May 5, 2022.
Verified
10/10 Professional, Responsive team made it very easy. Communication was so nice, not something you get nowadays! Closing was quick and easy, we would highly recommend!
zuser201702092003369
April 18, 2022.
Verified
5 star Professionals I cannot rave about Tony, Chris, and Jennie enough. This is a dream team who will work tirelessly to make your mortgage refinance happen. My husband and I weren't sure if we qualified and Tony worked hard to see where we landed, made recommendations, and encouraged us when we felt any level of panic. This is a team who is able to pivot while keeping their cool.. they are very responsive, friendly, and consultative. I would absolutely recommend them for your mortgage needs - I will 100% work with this team again in the future. Thank you for helping our family!
Maylenemcloud21@gmai
April 18, 2022.
Verified
Best Team in Florida ! Good people are a rare find. Buying my second home was one of the easiest things I have ever done. ANTHONY JOSEPH CANDALINO made this financing process very easy. I could call him anytime and have him call text or email my back within minutes. If you are looking for hassle free good night sleeping time buying a house hit up ANTHONY JOSEPH CANDALINO and his team you wouldn't regret. A good person is always willing to help people around them. People with great heart come into our life when we need help.
Verified
CML Anthony and his staff performed professionally and were very courteous during any and all interaction(s). Definitely a pleasure to have worked with CML. Best wishes and continued success.
zuser201402191250095
March 15, 2022.
Verified
My experience with CMP Outstanding experience working with this team.. Tony, Chris, Jennie and eveyone else on this team are the best. From the very first call all the way to closing I was very pleased. I did have some bumps along the way and the team was there to help me through it all. I can't thank them enough for going the extra mile.
Anthony Candalino
Nmls-1376543
Proud father of four girls and two boys, Anthony's family first lifestyle is a testament to his character, and his dedication to his career is made possible by the amazing support from his beautiful wife, Kristin. Having been in the real estate and finance industry throughout his career, Anthony brings a broad spectrum of experience and knowledge to his clients.
"We do more than throw people in loans. We help the families we serve win with money long-term. Your mortgage is a small part of that."
With a large circle of influence within an amazing company, we can help with introductions to financial planners, insurance barriers, credit enhancement specialists, real estate agents, and much more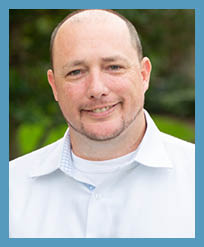 Christopher Michael Bottone
Nmls-1990396
| Loan Partner: 407-367-2971
 Chris, a Proud father and veteran of the finance industry is Tony's right-hand man and the first point of contact for our team. Chris helps our clients complete the application process, follow up during the pre-approval stages, and is the Lead credit management counselor on the team! If you have a speed bump with Credit, Chris will Solve it! He also coaches and nurtures our clients that may have extended timelines for a variety of reasons!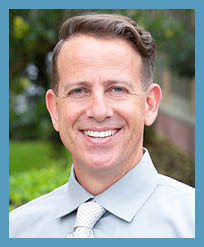 Vanessa Morales Nmls-
| Client Executive: 321-377-7588
Vanessa wears many hats for our team! She is our ROCK STAR Spanish-speaking Loan Officer! So all of our spannish-speaking clients have the comfort of knowing that they can communicate in their native language and be heard and treated with the same care as all of our clients! She also manages our pipeline of active applications and Pre-approvals. Schedules follow-up calls. Vanessa is also the Queen of our Follow up postal mail gifting campaigns. So keep a eye on your mailbox something special may just be coming your way!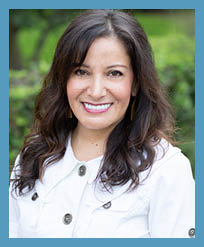 Aime Ruedlinger
Nmls-203876
| Program Specialist: 321-926-4355
Aime is the backbone of the team! With the most mortgage experience, and specific training in accounting and underwriting. Aime is the GO TO when it comes to guidelines and approvability! Aime does A LOT of extra work on the front end of our pre-approval process so that our clients never have to be worried about jeopardizing their time or earnest money deposit. Some of her specialties include yet are not limited to, Self employment income calculation, Reverse mortgage processing, Loan program specialist and many many more!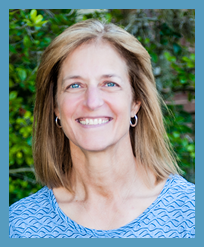 Jennie Scott | Relationship Manager: 407 603-2128
Once you find the perfect home and go under contract. That is when our whole team hands the batton to Jennie! She is the Princess of Processing! She will take the contract and all the backup documents and prepare them and make them look all pretty for the underwriter of one fo the various different wholesalers we use. Then she also tackles all of the hundreds of requests that the underwriters ask us for. lol So you don't have to! sometimes she may need you to update a doc or 2 so please help her with these requests within 48 hour! And Jennie will get you to your closing celebration on time and with smooth sailing.
Kristin Vance  Nmls-1624499 
Mortgage Loan Originator. 407-431-8373
After over a decade of owning several restaurant chains. I decided to join the mortgage industry to help families become more financially secure by owning real estate! 
When I am not home schooling my 4 wonderful children, I love to spend time with my other "fur" babies. Huskies are my passion. And my love to cook for big groups ranks right up there as well!
I love reading to my children. Vacationing with my relatives from all over the united states. And i have been known to plant a few things in my garden. =)